Lake Las Vegas Luxury Homes – What's At Stake?
The Real Estate of Lake Las Vegas provides such a wide range of residences. Las Vegas Luxury Homes can be from custom Home sites to waterfront residences. There are fairway Homes as well as golf villa condominiums. All of these Lake Las Vegas Luxury Homes plus the townhouses consist of unique and wonderful views. Life in Lake Las Vegas is unmatched and gives its residents an opportunity to choose between staying in one of the resorts for long-term or visit the place whenever they please. Whichever choice these residents pick, they are entitled to the services as well as the amenities while they make the best out of the great things about Las Vegas.
The community in Lake Las Vegas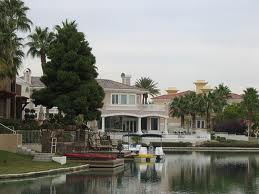 takes pride of its 10-mile shoreline situated around the state of Nevada's biggest private-owned lake. The fascinating lake is surrounded by sophisticated amenities with elegantly-designed landscaping. This upscale residential community holds a resort atmosphere while focusing on the privacy as well as the serenity of the residents.
Lake Las Vegas Luxury Homes give you the advantage of the many amenities in the community. It includes gold courses, relaxing spa parlors, world-class hotels along with additional recreational facilities and indoor plus outdoor activities. Boutiques in the MonteLago Village offer an overlooking view of the lake. Furthermore, the community presents homes with the following features:
Lake Las Vegas owns nineteen different neighborhoods, with each offering fabulous lifestyles. It is considered as among the leading residential locations in Las Vegas. It is literally an oasis of luxurious lakeside living.
This community was created in the 80's with a vision coming from its developer Ronald F. Boeddeker of a lake situated in the heart of the desert; together with this vision, are the people enjoying the chance to live extravagantly with an Italian or European touch. For the past 20 years that this community has been developed, its residents are now taking delight in 4 golf courses and 1000 Lake Las Vegas Luxury Homes, making it an ideal community find a comfortable home to live. The project continues of the community with a goal of 9000 total homes in approximately 5 more years of expansion.
Lake Las Vegas community is a home of fantastic attractions. Shops, restaurants, shows and an elegant lake have attracted both locals and visitors. In fact, celebrities and many well-off residents have picked Lake Las Vegas homes as their permanent place to live.
Click here to speak to one of Las Vegas Luxury Homes Specialists or call 702-588-6868.
SEE ALL LAS VEGAS LUXURIOUS COMMUNITIES HERE:
las vegas luxury homes, luxury homes las vegas, las vegas homes, homes las vegas, http://www.myluxuryhomesoflasvegas.com