Living in Luxury Las Vegas – More Than Entertainment
Many people are perhaps curious about what life is in Las Vegas. They view the place more of an entertainment capital than a suitable location for a home. The Strip takes a big part in all of these; people can only picture the place for fun activities with Luxury resorts and dazzling bright lights around.
More than all these amazing facts about the place are Las Vegas properties which hold some of the best places to live. Along with the many good reasons of living in Las Vegas are different locations that Home Buyers can look into.
Las Vegas properties may be located in north of Las Vegas or close to the Strip. However, if you are starting a family, these places may not be ideal for you and your family. To help you with your decision, here are some areas that for your serious considerations: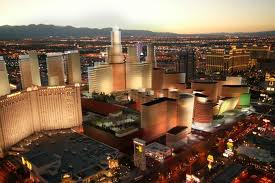 Summerlin

– a master-planned community which is currently being developed. It belongs to the top-ranking communities with the most sales on its properties. The community began 19 years ago but the development is still ongoing with the desire to provide only the best for its residents.

Summerlin

is a home to 97,500 people in its Las Vegas properties with

features

that include: hotels, medical centers, shopping centers and a lot more recreational opportunities. Summerlin is recognized as among the ideal locations to stay in Las Vegas.
Boulder City

– Situated 20 miles away from Las Vegas, Boulder City is a suitable location to build your dream Luxury House for your family. The location does not allow gambling which will definitely be considered as an advantage of many families especially those with young children. It is also believed to be an ideal retirement place when compared to other places. Las Vegas properties in Boulder City have competitive housing prices with benefits of medical care and many places for leisure and relaxation.
Henderson

– This community has received awards of being a perfect place to live in Las Vegas. Henderson belongs to the greater metropolitan area and is also part of the Clark County. In 2008, it has approximately 250,000 residents. It is actually considered as the number two largest city in the state of Nevada. Las Vegas properties in Henderson are good places to start if you are planning to live close the Las Vegas.
Las Vegas contains many communities that offer some of the best Luxury Homes in the world. These Las Vegas properties are a perfect match whether you desire to live in a peaceful neighborhood or you want to join the fun near the Strip. All of these will be granted upon careful decision of your dream Luxury House in Las Vegas.
Click here to speak to one of Las Vegas Luxury Homes Specialists or call 702-588-6868
SEE ALL LAS VEGAS LUXURIOUS COMMUNITIES HERE:
las vegas luxury homes, luxury homes las vegas, las vegas homes, homes las vegas, http://www.myluxuryhomesoflasvegas.com