The Captivating Beauty of Luxurious Lake Las Vegas
Luxurious Lake Las Vegas is situated in Henderson, Nevada and east of the famous Strip. It offers refreshing lakeside lodging, exciting outdoor activities, excellent shopping and fine dining plus so much more. The area of Lake Las Vegas surrounds a private lake next to the Lake Mead National Recreation Area. It prides in its breathtaking scenery that is suitable for weddings with options of venues that can range from the chapel, garden as well as the lakeside for the ceremony itself and the reception. The luxurious atmosphere of Lake Las Vegas' accommodations is even more enhanced with the superb spa located at Loews Lake Las Vegas.
Exploring Lake Las Vegas
Las Vegas is popular all over the world for its gambling as w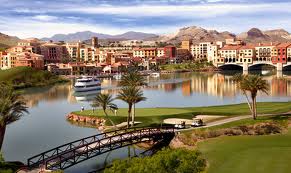 ell as its world-class entertainment. Luxurious Lake Las Vegas is just a 25-minute drive to the dazzling lights of the Strip. The area is a famous place for large trade shows, meetings and conferences which attract millions of tourists every year. Additionally, Las Vegas takes delight in its offers of unlimited recreational activities such as sky diving and rafting. More adventures wait for those asking for more like helicopter tours, mountain biking, jet skis and sightseeing.
Resorts in Luxurious Lake Las Vegas are like the second home of tourists. Actually, anyone looking for a second home or a residential property as well as a vacation rental, Lake Las Vegas is filled with exceptional lakeside properties.
The Real Estate of Lake Las Vegas contains some of the most attractive Luxury Homes in Las Vegas. Luxury Home buyers can take pleasure in a wide array of Luxury Homes selections. Any interested resident can pick from waterfront residences to custom-made homes to townhouses and to fairway homes. Golf fanatics can opt for golf villa condos. Any preference on these properties includes breathtaking views. These homes in Lake Las Vegas provide residents with a place for a vacation or have them as their permanent residence.
Lake Las Vegas comprises of unique and well-designed Luxury Lomes in Southern Nevada which can be described as neatly planted on the mountainside along with a peaceful and revitalizing lake that can be viewed at all times. The Homes in Lake Vegas are developed to offer residents with comfortable places to stay as well as bring them closer to the fun in the city. Whether residents are looking for a place to relax or a destination that will bring them to numerous opportunities for entertainment and other activities, Lake Las Vegas will be an ideal location.
Click here to speak to one of Las Vegas Luxury Homes Specialists or call 702-588-6868.
SEE ALL LAS VEGAS LUXURIOUS COMMUNITIES HERE:
las vegas luxury homes, luxury homes las vegas, las vegas homes, homes las vegas, http://www.myluxuryhomesoflasvegas.com
2 Responses to The Captivating Beauty of Luxurious Lake Las Vegas