More Americans Are Optimistic About the Housing Market – LAS VEGAS LUXURY HOMES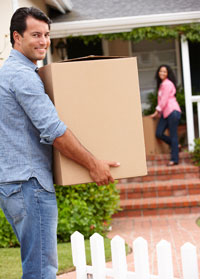 Las Vegas Luxury Homes – In its April 2013 National Housing Survey, Fannie Mae conducted live telephone interviews with 1,001 Americans; the following highlights are an indication that faith and optimism in the American housing market are on the rise.
Home Prices Expected to Rise
According to Fannie Mae's report, fifty-one percent of those surveyed expect home prices to increase over the course of the next year. This is a significant increase from April of 2012 when only thirty-two percent of respondents believed that home prices would go up in the ensuing twelve months. Moreover, the 2013 survey reported that only a mere ten percent of participants believe house prices would go down in the months to come.
A Notion to Buy
According to survey results, sixty-five percent of participants are more likely to buy "if they were going to move." Though a slight increase over earlier results, the percentage is inching ever further above that fifty percent mark—certainly an indication of growing optimism in the economy among potential buyers.
Good News for Home Sellers
Fannie Mae's survey reveals that thirty percent of its participants believe it is now a good time to sell a house. This is a four-point increase from their March results and an all-time high in the life of the survey. Many Americans who had previously been upside down on their homes now have a brighter outlook as they look forward to regaining positive equity in their homes.
Improved Economy
While only thirty-nine percent of survey participants "say the economy is on the right track," the percentage is, nevertheless, a four-point increase from March. A stable economy bolsters the belief that more Americans will buy houses in the near future. More potential buyers, of course, supports the premise that housing prices will, indeed, increase.
2013—A Better Year Financially
According to Fannie Mae's survey, "Twenty percent of respondents say their household income is significantly higher than it was 12 months ago." This number has remained steady from last month's survey results and indicates, at least, some sense of stability in terms of personal finance.
To check out the data from this and past surveys, go to www.fanniemae.com.
Speak to one of Luxury Homes of Las Vegas Specialists today –  call 702-588-6868.
SEE ALL LAS VEGAS LUXURIOUS COMMUNITIES HERE:
las vegas luxury homes, luxury homes las vegas, las vegas homes, homes las vegas, http://www.myluxuryhomesoflasvegas.com , Lake Las Vegas, Las Vegas Apartments, Las Vegas Bank-owned Homes, Las Vegas Foreclosures , homes las vegas,http://www.myluxuryhomesoflasvegas.com, Las Vegas Dream Homes, Las Vegas Estates, Las Vegas homes, Las Vegas Luxury Home Specialist,Las Vegas luxury homes, Las Vegas Luxury Real Estate, Las Vegas Mansions for sale, Las Vegas Real Estate Sales, Las Vegas Short Sales, luxury homes Las Vegas, Luxury Las Vegas Real Estate, Short Sales Las Vegas