Las Vegas LUXURY Homes – National Homes Sales Up, Prices Increase, Mortgage Rates Rise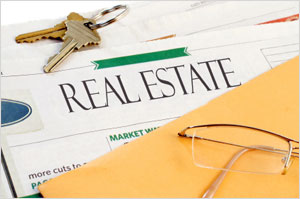 LUXURY HOMES – Even with tight access to credit and low inventory, housing sales have climbed to the highest level they've been in three years. Recent market data suggests continuing improvement and that the housing recovery is on track.
April 2013 Sales Up 11 Percent from April 2012
This 11 percent April increase reflects the sales boost nationwide. Moreover, buyer traffic, according to the latest report from the National Association of Realtors is up by 31 percent from a year ago. From a regional point of view, the Northeast market reflects a 4.9 percent increase from April 2012 to April 2013 while the Midwest's annual increase stands at 9.8 percent. The West experienced a 4.3 percent increase whereas the South marked a 14.9 percent jump from April to April. Additionally, the association asserts that "Resale activity is 9.7 percent above the 4.53 million-unit level in April 2012."
The Sales Break-Down
This April, first-time buyers accounted for 29 percent of the housing sales. This percentage is down a point from March, but down six points from April 2012. The slight dip suggests that narrow access to credit is likely the key factor, though low levels of inventory may also have impacted these numbers. Cash sales accounted for 32 percent of housing sales this April; in April 2012 cash sales were at 29 percent. In March, cash sales were at 30 percent demonstrating small but steady increases. The bulk of the cash sales were made by individual investors who account for 19 percent of them.
Distressed home sales reflect 18 percent of April's sales. This number has declined since April 2012 from 28 percent. In March, distressed home sales reflected 21 percent. According to the NAR report, Eleven percent of April sales were foreclosures.
Mortgages Show Signs of Price Increase
The Wall Street Journal cited Freddie Mac's Primary Mortgage Market Survey this week when it reported that "fixed-rate mortgages following U.S. Treasury bond yields higher this week." This week's FRM averaged at 3.51 percent whereas last week it was at 3.42 percent. The fifteen-year FRM also experienced a .07 rate increase; this week the fifteen-year FRM averaged 2.69 percent while last week it was at 2.61 percent. Freddie Mac asserted that this week's increase is probably due to an increase in consumer spending.
Some Variables to Watch
Though home prices continue to increase and are, indeed, predicted to increase in 2013, there is still the problem of limited inventory to contend with. Inventory remains 16.8 percent lower from March 2012 to March 2013. This April witnessed the expected seasonal inventory increase with an 11.9 percent rise. While seasonal increases boost the inventory percentage, it will take roughly six months to see how the inventory numbers pan out.
On the other hand, fewer choices may account for one reason that the median time on the market for a home is down. NAR enthusiastically reported that last April the average median time a house could expect to sit on the market was 83 days. This April witnessed that number decline sharply to 46 days—another indication of the strengthening market.
While there may be fewer homes for buyers to choose from, the data demonstrates that increasing numbers of consumers are, nonetheless, choosing to buy them. Once inventory experiences more growth and the tight grip on credit access diminishes, there will be fewer obstacles in the housing recovery's path. As it stands, experts are encouraged by the most recent data which, indeed, reflects that the recovery is in process.
Speak to one of Luxury Homes of Las Vegas Specialists today –  call 702-588-6868.
SEE ALL LAS VEGAS LUXURIOUS COMMUNITIES HERE:
las vegas luxury homes, luxury homes las vegas, las vegas homes, homes las vegas, http://www.myluxuryhomesoflasvegas.com , Lake Las Vegas, Las Vegas Apartments, Las Vegas Bank-owned Homes, Las Vegas Foreclosures , homes las vegas,http://www.myluxuryhomesoflasvegas.com, Las Vegas Dream Homes, Las Vegas Estates, Las Vegas homes, Las Vegas Luxury Home Specialist,Las Vegas luxury homes, Las Vegas Luxury Real Estate, Las Vegas Mansions for sale, Las Vegas Real Estate Sales, Las Vegas Short Sales, luxury homes Las Vegas, Luxury Las Vegas Real Estate, Short Sales Las Vegas