3 Reasons to Refinance Your Las Vegas Home Now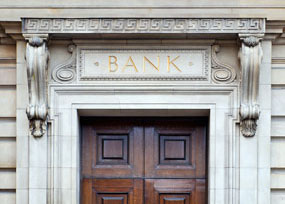 LAS VEGAS HOMES – Many homeowners are considering refinancing but are waiting for the interest rates to continue to drop. Homeowners that are still dragging their feet should strongly consider refinancing now instead of continuing to wait out the rates.
1. Refinancing Now Will Save You Money
Homeowners who are waiting for the best possible rates may not realize that while they are waiting they are still paying high interest fees. The money that a homeowner is paying on a high-interest mortgage loan now is money that they could be putting in a savings account or investing in a stock portfolio. This means that homeowners who wait for lower interest rates are actually cheating themselves out of profitable investments during that time.
2. Rates May Not Get Lower
The economy and the housing market are both entering a period of recovery which makes it very likely that the rates will begin to rebound soon. Those who are waiting for the lowest possible rates may find themselves waiting too long and ending up at a higher rate instead. Regardless of how low the rates get, a borrower that is currently paying high interest will still see a significant savings by refinancing now.
3. Rates Can't Get Much Lower Regardless
Even if the rates do drop further there isn't very far for them to go. Rates today have already touched upon historic lows and they are far lower than the rates that were offered just ten years ago. Getting a slightly lower rate than the rates that exist now will actually not produce that significant of a savings for the homeowner, especially when the homeowner considers their mortgage interest tax deductions at the end of the year.
When refinancing a mortgage the homeowner should make sure that their new mortgage company still provides the same features as their old mortgage company—such as allowing bi-weekly payments to cut the amount of interest paid over the life of the loan.
Speak to one of Luxury Homes of Las Vegas Specialists today –  call 702-588-6868.
SEE ALL LAS VEGAS LUXURIOUS COMMUNITIES HERE:
las vegas luxury homes, luxury homes las vegas, las vegas homes, homes las vegas, http://www.myluxuryhomesoflasvegas.com , Lake Las Vegas, Las Vegas Apartments, Las Vegas Bank-owned Homes, Las Vegas Foreclosures , homes las vegas,http://www.myluxuryhomesoflasvegas.com, Las Vegas Dream Homes, Las Vegas Estates, Las Vegas homes, Las Vegas Luxury Home Specialist,Las Vegas luxury homes, Las Vegas Luxury Real Estate, Las Vegas Mansions for sale, Las Vegas Real Estate Sales, Las Vegas Short Sales, luxury homes Las Vegas, Luxury Las Vegas Real Estate, Short Sales Las Vegas