National Housing Market News for July – LAS VEGAS NEWS!!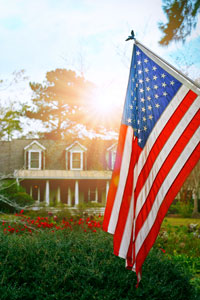 More real estate contracts were signed in April than in March. The Pending Home Sales Index reached 106 in April, up 0.3 percent from 105.7 in March. What's more, the index is 10.3 percent above April 2012 levels. The last time index levels were this high was April 2010, when the looming deadline for the home buyer tax credit fueled a buying frenzy. For the past two years, pending home sales have posted above levels from the previous year.
The Country at a Glance
Gains in the Northeast and Midwest were largely offset by declines in the West and South. The index reached 92.3 in the Northeast, a jump of 11.5 percent. In the Midwest, the index climbed 3.2 percent to 107.1―a full 15.1 percent higher than April 2012. In the South, the index dropped 1.1 percent, while inventory constraints in the West caused the index to slip 7.6 percent.
Inventory Woes
Economists with the National Association of Realtors see a correlation between pending contracts and higher closed home sales―the more contracts signed, the more homes sold. With total existing-home sales expected to climb seven percent this year to around five million, the inventory of homes available for sale should continue to constrict. The lack of supply will lead to an increase in home prices; NAR economists believe the national median existing-home price will reach $190,000 in 2013, an increase of eight percent.
The Proof is in the Prices
The S&P/Case Shiller 20-city composite index rose in March by 10.9 percent to reach its highest reading since November 2008. The 20-city composite is a leading measure of US home prices. With average home prices across the country climbing back to late 2003 levels, it's no surprise that all 20 cities in the composite posted positive year-over-year gains for the third month in a row.
Of the 20 cities, 12 saw prices climb by the double digits. Phoenix saw the largest price increase, with gains of 22.5 percent. San Francisco and Las Vegas were close behind, with increases of 22.2 percent and 20.6 percent, respectively.
Mortgage Rates Climb
For five weeks straight, the fixed mortgage rates climbed in anticipation of the Federal Reserve slowing its bond purchases. The 30-year fixed-rate mortgage averaged 3.91 percent for the week ending June 6, up from last June's rate of 3.67 percent. The 15-year FRM, meanwhile, averaged 3.03 percent, up from June 2012's 2.94 percent. But despite the increases, mortgage rates are still near historic lows. Housing affordability, in turn, is high, which should help keep the housing market recovery on track.
Speak to one of Luxury Homes of Las Vegas Specialists today –  call 702-588-6868.
SEE ALL LAS VEGAS LUXURIOUS COMMUNITIES HERE:
las vegas luxury homes, luxury homes las vegas, las vegas homes, homes las vegas, http://www.myluxuryhomesoflasvegas.com , Lake Las Vegas, Las Vegas Apartments, Las Vegas Bank-owned Homes, Las Vegas Foreclosures , homes las vegas,http://www.myluxuryhomesoflasvegas.com, Las Vegas Dream Homes, Las Vegas Estates, Las Vegas homes, Las Vegas Luxury Home Specialist,Las Vegas luxury homes, Las Vegas Luxury Real Estate, Las Vegas Mansions for sale, Las Vegas Real Estate Sales, Las Vegas Short Sales, luxury homes Las Vegas, Luxury Las Vegas Real Estate, Short Sales Las Vegas