Consumer Confidence Index Reaches 5 Year High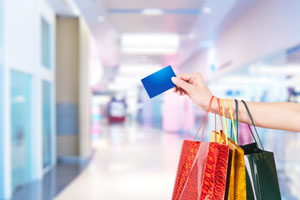 The Conference Board Consumer Confidence Index has been on an upswing in the past few months. From 69.0 in April, the index increased to 76.2 in May, a five-year high. The last time the index reached this height was in February 2008, when it posted 76.4. Consumer confidence had taken a hit in recent years due to the fiscal cliff and payroll-tax hike. But the increase in the Consumer Confidence Index shows that Americans are feeling more confident about their future economic and job prospects.
What is the Current Economic Outlook?
When asked about the state of the present-day economy, consumers painted a rosier picture than they had in years past. The Present Situation Index increased from 61.0 percent to 66.7 percent. Meanwhile, the number of consumers who described business conditions as good increased to 18.8 percent from 17.5 percent. Those consumers who think the economy is in bad shape dropped from 27.6 percent to 26 percent.
Consumers also had a positive outlook when it came time to assess the job market. The number of consumers who thought there were a "plentiful" number of jobs available rose from 9.7 percent to 10.8 percent, while those who claimed jobs were harder to come by decreased from 36.9 percent to 36.1 percent.
…And In The Future?
The positive view continued when consumers were asked to assess economic conditions in the short term. The Expectations Index saw a month-to-month improvement, going from 74.3 last month to 82.4 this month. This month, 19.2 percent of consumers expected future business conditions to improve, up from 17.2 last month. Fewer consumers held a negative outlook, with only 12.1 percent expecting conditions to worsen—down from 14.8 percent.
In terms of the labor market, the optimism continued. The number of consumers who expected more jobs to be created in the coming months increased from 14.3 percent to 16.8, while those who thought more positions would be axed dropped to 19.7 percent from 21.8 percent. If consumers' expectations come to pass, the economic recovery will be strong and lasting.
Speak to one of Luxury Homes of Las Vegas Specialists today –  call 702-588-6868.
SEE ALL LAS VEGAS LUXURIOUS COMMUNITIES HERE:
las vegas luxury homes, luxury homes las vegas, las vegas homes, homes las vegas, http://www.myluxuryhomesoflasvegas.com , Lake Las Vegas, Las Vegas Apartments, Las Vegas Bank-owned Homes, Las Vegas Foreclosures , homes las vegas,http://www.myluxuryhomesoflasvegas.com, Las Vegas Dream Homes, Las Vegas Estates, Las Vegas homes, Las Vegas Luxury Home Specialist,Las Vegas luxury homes, Las Vegas Luxury Real Estate, Las Vegas Mansions for sale, Las Vegas Real Estate Sales, Las Vegas Short Sales, luxury homes Las Vegas, Luxury Las Vegas Real Estate, Short Sales Las Vegas